1.

In your web browser got to www.telfordsnooker.com

Click on 'Login' at the top right hand corner.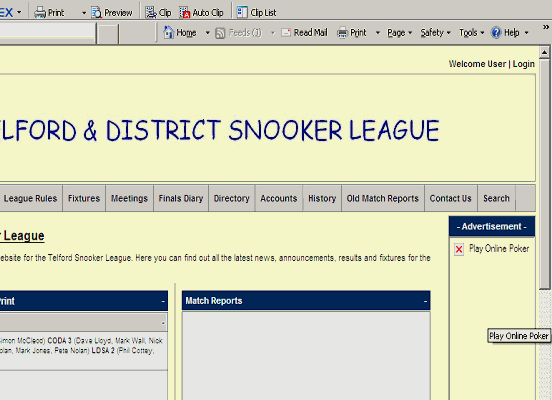 2.

Enter your Username and Password.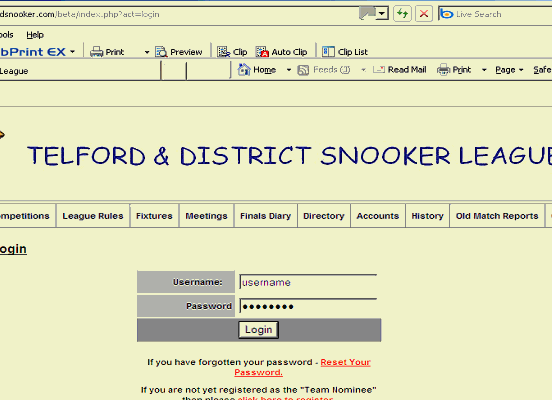 Click the 'Login' button.
3. Click on 'Result Submission'
4.

If more than one result outstanding click on the magnifying glass next to the match you wish to enter the result for.
5.

Select each players name from the drop down list.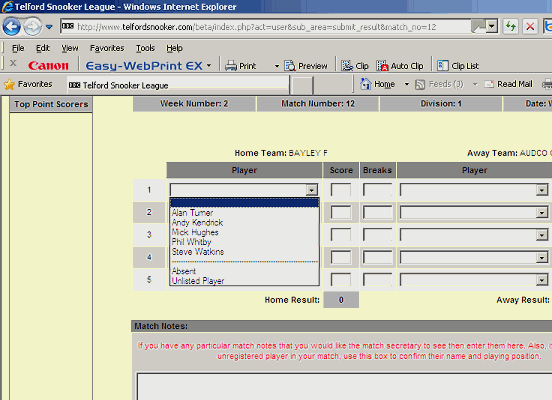 Note – you have the option to select an 'Absent' or 'Unlisted Player'
6. Enter the frame scores and any breaks.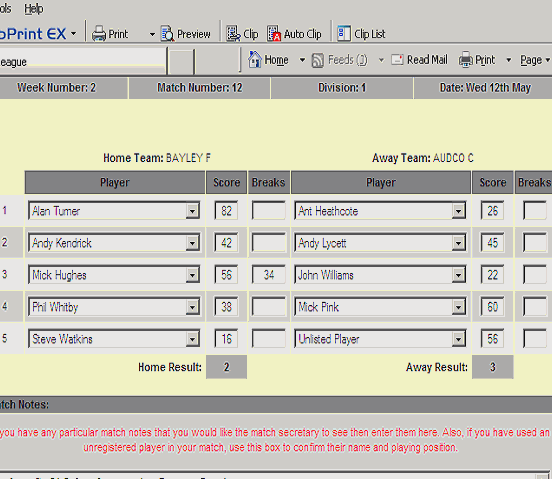 7. In the Match Notes section enter the names of any Unlisted Players and a brief match summary.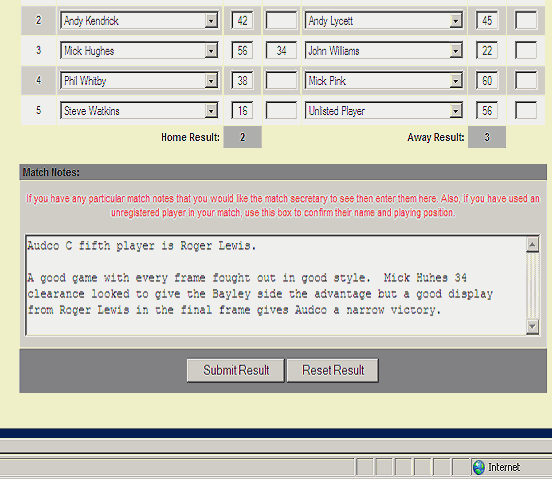 Click on the 'Submit Result' button.

8.

A success message will be displayed – click 'Logout'